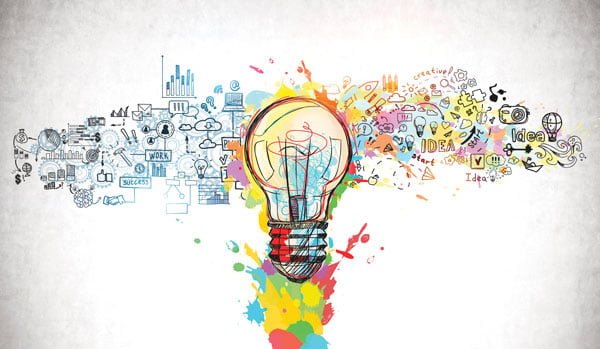 The early days of a career may sound like they'd be light on responsibilities and free from significant worries but, as we all know, that is simply not true. The first decade or so of professional work can make or break a career; certainly they establish a reputation in a market for better or worse. With these thoughts in mind, we set about finding 50 individuals under 40 who have forged a strong career path for themselves by delivering a strong value-add to their companies. We hope you agree that we hit the mark with our selection this year.

THOMAS S. ALLEN During the pandemic, the Practice Cos. didn't lose a single employee despite enormous uncertainty in the broader market. As the pandemic progressed, CEO Thomas Allen led the firm to a twofold increase in revenues. Allen has 14 years of industry experience, including eight years as the head of the Practice Cos., which includes Practice Real Estate Group, Practice Transitions Group and Practice Capital. While the company continues to expand, he is responsible for leading development projects and acquisition efforts, while also managing his own list of clients. Allen is a top-performing broker within the firm. He holds a deep understanding of how each business works in commercial real estate negotiations; handling each transaction from the perspective of his clients with the goal of reducing risk and creating a strong economic deal. He is described as ambitious and always on the lookout for growth opportunities. As the organization's leader, Allen focuses on the values that build trust with each client and each member of his team. He demonstrates the importance of the company's core values in his own business dealings, as well as with the company as a whole. Allen was initially drawn to commercial real estate because of its entrepreneurial aspect and the fact that it provides compensation based on effort. He encourages others to outwork everyone around them and to seek growth opportunities that are always available to those willing to work for them.
SARAH ANDERSON Sarah Anderson has been involved in more than $10 billion in real estate equity and financings with major institutional and private owners during her decade-long career in seniors housing capital markets. Anderson began her career in senior housing in 2012 at a time when the investor landscape had shifted from REIT buyers to private equity looking to invest. As a result, Anderson worked alongside many private equity buyers entering seniors housing and devoted much of her time to educating new lending sources and private equity investment committees on the dynamics of the seniors housing industry, a priority she maintains today. As a managing director in Newmark's healthcare and seniors housing platform, Anderson is responsible for senior housing-related debt origination and structured finance throughout the US. Her expertise includes sourcing construction financing, bridge financing, joint-venture and preferred equity placement, and permanent financing through government-sponsored enterprises and life companies. During the pandemic in 2020 and 2021, Anderson and her team facilitated successful transactions and closed more than $2.5 billion in senior housing financings despite severe headwinds and the need to restructure transactions to account for short-term pandemic-related risk. Anderson was introduced to the industry by her husband and her late father-in-law, both of whom worked in the industry. She was drawn to the fast-paced and challenging nature of capital markets, the outgoing personalities and the opportunity to nurture her competitive spirit that she developed as an athlete growing up.

SETH I. BARNETT Seth Barnett got his start in commercial real estate while doing an internship in which his responsibilities included fetching coffee and taking site pictures. He was intrigued enough by the experience that he put his education on hold and dove into the industry full time. After 16 years in the field, Barnett is now senior managing director of investments at Marcus & Millichap where he oversees sales in the Midwest, West Coast, Southwest Mountain and Sunbelt regions. He is an integral part of Affordable Housing Advisors, a specialty group of Marcus & Millichap that represents sellers and buyers of government-subsidized, multifamily properties. Barnett has represented clients ranging from developers of individual Section 8 properties to institutional clients maintaining large portfolios. Throughout the pandemic, Barnett has continued to focus on providing exceptional service to his clients through honesty and transparent communication. While working for the AHA group during the pandemic, Barnett has witnessed an influx of interest in the industry as economic uncertainty left consumers looking for affordable housing in the interim. This enhanced visibility has challenged Barnett to continue adapting to the market while ensuring his clients' needs are constantly met. He was inducted into Marcus & Millichap's chairman's circle of excellence, the firm's highest honor, in 2020 and 2021. In addition to his responsibilities within the firm, Barnett is a member of the NMHC and a supporter of the Institute for Responsible Housing Preservation, the National Leased Housing Association and the National Housing and Rehabilitation Association.

TYLER BARTH Tyler Barth's approach to leasing and development has helped propel the acquisition and disposition activities for Kilroy Realty. During the past year, Barth and his team executed several large opportunities for the firm. As SVP and investment lead, he is responsible for the coordination of Kilroy's acquisition and disposition activities in Seattle and Bellevue, WA, and he assists with leasing and development efforts across Kilroy's Pacific Northwest portfolio. Barth and his team negotiated the direct purchase of the land underlying Kilroy's 488,000-square-foot Key Center building, located directly across from Amazon's one-million-square-foot Bellevue 600 office complex. Barth also led Kilroy's $490 million off-market acquisition of West 8th in Seattle, a 530,000 square-foot, Amazon-leased LEED Platinum building located across from Amazon's four-million-square-foot global headquarters. Barth has 12 years of industry experience, including four years in his current role. He enjoys the relationship-based aspects of the industry, including the ability to develop deep friendships with colleagues, consultants, brokers and even competitors. Barth mentors future CRE professionals through his work serving on ULI's young leaders board and he volunteers as a mentor with NAIOP.

HEATHER FERNSTROM BORDER Heather Fernstrom Border co-founded Alliance Global Advisors in April 2020 at the height of the COVID-19 pandemic. The firm provides services including organizational structure evaluation, marketing collateral review, competitive set analysis, and ESG and DEI consultation. Border serves as a managing partner of the firm and brings 18 years of experience to her role. She is involved in all aspects of the business and advises the firm's 29 clients, with more than $380 billion in aggregate assets under management. Border is described as a versatile, performance-driven professional. Through her diverse experience, Border helps foster new investment products, best-in-class marketing materials and elevated corporate governance. Prior to founding Alliance Global Advisors, Border served as managing director at National Real Estate Advisors and she additionally worked with Hunt Investment Management and the Townsend Group, where she was responsible for assisting institutional clients in developing investment objectives, strategic planning, underwriting investments and capital raising. Border is a frequent speaker on industry panels and conferences. She is committed to giving back to the industry and her community through education and mentorship; particularly guiding female leaders within the institutional real estate sector. She is an alumnus of CREW and a current board member of Wellfit Girls. Border is a member of the National Association of Office and Industrial Properties, Pension Real Estate Association and Institutional Real Estate Inc.

KARIN BRANDT As a master's student at MIT studying city planning, Karin Brandt saw that many people were left out of the community engagement process and decided she wanted to devote her career to changing that dynamic. While at MIT, Brandt collaborated with developers, such as Boston Properties, to create a platform, as well as a company, that could meet the needs of developers, city planners and community members. With a focus on changing the built environment, Brandt founded coUrbanize in 2013 to help real estate developers and municipalities better engage with neighbors. Since then, she has built a team that works to make the community engagement process more inclusive for all community members by bringing engagement online and elevating underrepresented voices. As CEO of the company, Brandt works directly with developers to help bring community-driven projects to fruition and fight the stigma around affordable housing, particularly in response to the US housing crisis. The coUrbanize platform provides frequently asked questions to address common misconceptions and unfounded concerns about affordable housing. Under her direction, the firm has raised $4.1 million in funding, and in 2021, it experienced its largest growth with a 75% year-over-year increase in the number of projects on the platform.

LEE J. BRODSKY Lee Brodsky has been greatly influenced by his father, Bert, who founded BEB Capital, a real estate development and investment firm that Lee now leads as CEO. From his father, Brodsky developed a belief that it is important to prepare for worst-case scenarios and to be willing to adapt to change; skills that helped him lead the firm through the COVID-19 pandemic. Brodsky positioned BEB Capital at the forefront of the growth of the Long Island industrial market. He is also focused on diversifying the BEB Capital portfolio to include multifamily and office assets in addition to its growing industrial portfolio. Prior to joining BEB Capital in 2013, Brodsky started his career as a commercial real estate broker for EVO Real Estate Group before serving as a corporate real estate advisor at Newmark. At BEB Capital, he oversees the overall direction of the company and spearheads strategic planning, including the execution and management of key partnerships. He serves on the company's investment committee, which makes contributions to drive BEB's growing real estate and investment portfolio, and he additionally leads all asset management functions. Among Brodsky's accomplishments are leading the launch of the firm's finance platform BEB Lending, which offers loans of up to $50 million and specializes in core real estate assets, including development sites, note-on-note financing and other commercial property types. In early 2022, under Brodsky's leadership, BEB Lending surpassed $100 million in capital deployed to various commercial real estate borrowers since the division was founded in early 2020.

FRANK CASSIDY Since joining Walker & Dunlop's Philadelphia office in August 2019, Frank Cassidy has been promoted from director to senior director to managing director, and he also met his five-year production goals in just one year. As one of the youngest managing directors at Walker & Dunlop, Cassidy is responsible for originating multifamily and senior housing loans and he specializes primarily in the loan programs of HUD, Fannie Mae, Freddie Mac, bridge lenders and floating rate debt providers. His clients include property owners and providers throughout the Philadelphia region and across the US. Cassidy has directly originated more than $500 million in commercial real estate loans within the past two years. His direct loan originations total more than $800 million during his 10-year industry career, and he has been involved in the origination, underwriting, funding and/or asset management of more than $4 billion of commercial real estate loans since 2012. He takes a hands-on approach to each deal, which includes touring projects on-site, regularly meeting with his clients to negotiate terms, identifying early any potential challenges they might face along the way, and clearly outlining solutions to achieve a successful closing. He started his career as an intern at Oppenheimer & Co., which earned him a full-time position as the youngest originator in the company. He is a member of both the Pennsylvania Apartment Association and the National Investment Center for Seniors Housing & Care.
SHAWN CLARK Shawn Clark led the expansion of Clayco's vertically integrated platform into real estate development and investment management. Under his leadership, the firm established its real estate group, CRG, which Clark currently leads as president. Clark grew the small team of six into a national firm with seven offices and more than $1 billion in annual development activity. In his role, Clark is responsible for providing strategic direction, managing day-to-day operations and maintaining an active role in deal structuring, fund and project-level financing activities, development management and asset management. Cark's father established Clayco in 1984, so Clark grew up around the industry and watched as the building delivery firm evolved into a design-build firm with an in-house architecture company and a self-perform concrete business. Early in his career, following the Great Recession, Clark observed the rise in e-commerce and Amazon's impact on the industrial real estate market, including the need for modern building specifications. Identifying key logistics markets, he opened regional offices and recruited local partners. After creating a national pipeline of projects, Clark led fundraising activity and ultimately established CRG's first fund. US Logistics Fund I launched in 2018 and developed more than $420 million of industrial assets by the end of 2019. CRG launched US Logistics Fund II this year. Upon leading CRG's national expansion and track record as an industrial developer, Clark is working to re-create that success with multifamily real estate. In 2020, he recruited a team of residential experts to build out a multifamily and student housing platform that has already closed on more than $300 million of new residential projects.

SOFI E. DAAR After graduating Magna Cum Laude from Columbia University in 2013, Sofi Daar gained recognition as a national valuation expert. She earned Certified General Appraiser Licenses in New York and California and was awarded the MAI designation from the Appraisal Institute by the age of 29. Daar joined FTI Consulting Inc 's corporate finance practice as a specialist in real estate advisory services and valuation in April 2020 and she has since been promoted to director of real estate solutions and now senior director. Her understanding of financial analysis helped her clients win several complex litigation cases. She worked closely with a team of FTI professionals to help a client recoup their losses from a real estate Ponzi scheme, and in that project, her valuation projections, asset management and marketing skills contributed to the successful sale of more than $450 million worth of real estate. Daar provides real estate advice and analysis to a variety of client types including REITs, developers, high-net-worth individuals, financial institutions, government entities and corporations, spanning many standard and specialized commercial property types. Her valuation and advisory work has addressed billions of dollars of commercial real estate nationally and internationally relating to complex investment due diligence, workings and restructurings, development planning, acquisitions and dispositions, underwriting and valuation. Daar has a wide variety of experience in different property types, including emerging industries such as cannabis grow facilities, and she has worked on major projects including the reorganization of a national chain retailers, the sale of government-owned air rights in city center redevelopment, market valuations for just compensation in eminent domain cases and investment due diligence for the gas and oil industry. Daar is active in CREW LA, the ProVisors association and FTI Consulting's Women's Initiative leadership program.

KATHERINE JAHNKE DALE Katherine Jahnke Dale has helped transform Chicago and its skyline by leading zoning and entitlements processes for projects including Lincoln Yards, the 78 and many projects in Fulton Market, one of the nation's hottest neighborhoods for development. Dale is a partner and co-location head of DLA Piper's Chicago real estate practice, where she focuses on land use and zoning, public-private financing, public incentives, community and economic development, and general real estate. She has spent 10 years of her 11-year career at DLA Piper and in 2020, Dale was promoted to partner at the firm. She has become one of Chicago's leading attorneys in land use and development, with an impressive depth of skills in virtually every type of commercial real estate. She is well-recognized as a thought-leader in the space by influential decision-makers creating policy for the city. Dale frequently reviews new ordinances and provides comments to the City Law Department and administrators, highlighting both legal and practical issues. In 2019, she completed her MBA at the University of Chicago Booth School of Business, while maintaining a full billable load, remaining active in pro bono and philanthropic efforts and playing an active role in business development and industry initiatives. Dale is engaged in the local legal services and real estate communities and she sits on the board of the Real Estate Finance Forum. As a teenager, Dale pitched in at her family's construction company, which spurred her interest in the industry.

PAUL W. DAVIS Paul Davis' start in commercial real estate came early in his life while observing the work of his grandfather and uncles who founded Folger Pratt, a Washington D.C.-based real estate firm. He honed his entrepreneurial drive as a teenager, launching a successful shaved ice stand, and he went on to internships in London and New York City at financial firms where he grew his knowledge and experience. While interning at a New York hedge fund firm, Davis worked alongside the professionals who were the inspiration behind the book and movie The Big Short, giving him exposure to some of the greatest minds in financial market analysis. Upon graduation, Davis landed a job at RBC Capital Markets in New York, before he and his business partner, Brandon Chasen, saw an opportunity to return to their home state of Maryland and start a business opening CrossFit gyms in Baltimore. The business evolved to flipping single-family homes and then purchasing and renovating larger properties. The pair learned the industry, took risks and evolved their business venture into Chasen Cos. Today, Davis is chief investment officer and managing partner at Chasen Cos., where he has played a vital role in supporting the firm's growth to more than 40 properties since its inception five years ago. When Chasen Cos. was founded, it focused on 5- to 10-unit buildings with a modest capital raise of about $300,000. Davis has continued to scale those investments, securing more than $100 million from institutional investors and high-net-worth individuals throughout the US. Davis also has led the expansion of the company beyond the Mid-Atlantic region and he oversaw the firm's successful entrance into the yacht charter industry in 2021.

ADAM DEMUYAKOR In addition to having an impressive track record in the rapidly growing PropTech category, Adam Demuyakor is highly-focused on closing the diversity gap in the venture capital industry. Demuyakor is founder and managing partner at Wilshire Lane Capital, where he leads the firm's initiatives in investing, fundraising, hiring and portfolio management. WLC's debut fund recently had its first close with investors including J.P. Morgan Asset Management and anchor investor Morgan Properties, and it has made investments out of the fund in the Black-owned FinTech company Esusu, as well as in Jetty, Funnel Leasing and metaverse real estate company Everyrealm. The close represents one of the largest first closes by a Black or solo general partner of a venture capital fund. Demuyakor is targeting a total of $125 million for the fund, which would make it one of the largest debut venture funds by a Black-led fund in history. Early in his career, Demuyakor worked for Morgan Stanley as an analyst both in the banking and real estate private equity divisions before moving to the Carlyle Group as an associate. He later joined Fifth Wall Ventures before founding WLC. Demuyakor focuses on investments in early-stage PropTech companies. He has investments in VTS, Kitopi, Neighbor, Stuf Storage, Common, Saltbox and Pronto Housing. Under Demuyakor's leadership, WLC entered into a strategic partnership with Morgan Properties and led a series A round in Piñata, a FinTech company focused on renter rewards in the multifamily space.

PETER DOWLEY Since joining Kilroy Realty in 2018, Peter Dowley has focused primarily on life science investment opportunities throughout the company's portfolio. As SVP and investments lead for San Diego and life science at Kilroy, Dowley is responsible for shaping the firm's strategy in the life science space, including acquisition, leasing and development, as well as leading the company's investment activity in the San Diego market. Under Dowley's leadership, Kilroy has made a significant investment to increase its life science and healthcare portfolio. Once completed and fully-leased, the portfolio will encompass 5.5 million square feet and the firm will have more than doubled its revenues from life science and healthcare tenants. Dowley is particularly proud of his team's work to commence more than $1 billion in new life science-focused developments in 2021. Last year, Kilroy announced three new leases totaling 330,000 square feet of office-to-life science redevelopments in San Diego. Most recently, Dowley played an integral role in sourcing and closing an off-market opportunity to acquire a full-block development site in downtown San Diego's Little Italy neighborhood, where the company plans to develop 275,000 square feet of office space. Dowley has been interested in real estate since he worked a summer construction job during high school. Prior to joining Kilroy, he held leadership roles with Strata Equity Group Inc., BioMed Realty and Ernst & Young.

ERIK EDEEN Early on in the pandemic, Erik Edeen, principal and director of operations at Avison Young, not only crafted a communication strategy that engaged newer team members who were lacking the benefits of an in-person environment, but he also stepped in to temporarily fill the role of a fellow leadership member and mentor who passed away unexpectedly. This additional layer of responsibility included continuing to unify the firm's national platform and identifying opportunities for growth and development. Edeen's work earned him a seat on the US Capital Markets Group executive committee, which is composed of a handful of leaders, most much more senior than him. The appointment granted Edeen a platform to continue to guide and make an impact on the national level. At 33 years old, Edeen manages a team of more than two dozen commercial real estate professionals, ranging from new associates to industry veterans. Within his role, Edeen touches all aspects of the investment sales process. In 2021, he led the successful campaigns of more than $200 million worth of transactions across the multifamily, industrial, development and office asset classes. As a sales manager, Edeen trains and sets goals for the entire sales team, including personal and team level benchmarks. He is active within the real estate community as co-chair of the Real Estate Ascending Leaders networking group. He additionally serves as a perennial mentor to students in the UConn School of business. He was recognized at Avison Young as part of its global circle of excellence, which recognizes 50 individuals who are known for going above and beyond to make a difference.

MICHAEL FALLON With a long family history in the real estate industry, Michael Fallon initially set out to break tradition and become a lawyer, however, the lure of the industry proved too strong for him to resist. A fourth-generation real estate professional, Fallon worked in construction before embarking on a 12-year career path that included materials engineering, lease and project management, marketing, investment management and construction management. He worked his way up at the Fallon Co., a firm founded by his father, and oversaw major waterfront activations for the firm's Fan Pier development in Boston, all while earning his bachelor's degree and two master's degrees. Fallon joined TFC in 2012 as a VP and rose through the ranks before being appointed president in 2019. Under his leadership, TFC has generated a current project pipeline of $3 billion. Fallon leads the organization's strategic direction and heads a team of experts on planning, organizing and executing development projects, with an emphasis on large-scale, mixed-use projects in urban environments. He is also responsible for the oversight and management of the company's Boston headquarters, as well as its regional offices in Raleigh, NC, Charlotte, NC and Nashville, TN with emphasis on recruitment and staff retention efforts. Fallon also ensured TFC's in-progress projects did not falter despite the challenges of the COVID-19 pandemic. Fallon serves on the Boston Market Council, ULI's advisory board and on committees for the Real Estate Finance Association and the Greater Boston Chamber of Commerce.

EMMA GIAMARTINO As global group president, CFO and chief investment officer at CBRE, Emma Giamartino shapes the company's growth and long-term resiliency by bringing together its financial management, capital allocation and corporate development activities worldwide. Giamartino directly oversees controllership, corporate development, finance risk and assurance, investor relations, strategy & operations, tax and treasury. She works in partnership with the company's executive business line and geographic leadership on both mergers and acquisitions and real estate investment activities. Giamartino has been instrumental in a number of CBRE's acquisitions and investments, including its acquisitions of a 40% interest in Industrious, a provider of premium flexible workplace solutions. The investment significantly increases CBRE's participation in the flexible workplace sector and positions the company to meet rising demand from occupiers for agile space solutions. Giamartino was also instrumental in acquiring a 60% interest in Turner & Townsend, a provider of program management, cost consultancy, project management and advisory consulting services. This investment advances CBRE's diversification strategy and also enables the firm to better help clients reach their energy goals. Since Giamartino was promoted to lead mergers & acquisitions globally in June 2020, CBRE has made or announced 12 in-fill acquisitions. Giamartino played a key role in forming CBRE's special purpose acquisition company, CBRE Acquisition Holdings, and the completion of its merger with Altus Power, one of the nation's largest independent commercial and industrial solar platforms.

IAN GLASTEIN Ian Glastein has a well-rounded background that enables him to approach the commercial real estate market with expertise and a unique lens. He began his career at Goldman Sachs in healthcare investment banking and applies his healthcare industry expertise to real estate investments within the space. Today, Glastein is a managing principal at Monarch Alternative Capital LP, a position that he has held for more than a decade. He is focused on investments in opportunistic and distressed situations in real estate, corporate debt, special situations and other market segments. Glastein has been instrumental in creating Monarch's real estate program, which currently manages more than 10 million square feet of real estate investments in the US and Europe, totaling more than $3.5 billion of gross asset value. In 2021, Glastein aided in investing in more than $3 billion of real estate. He co-heads a group of 11 real estate professionals who focus on sourcing and execution, and he leads equity and debt transactions across hospitality, healthcare, retail, telecommunications and office asset types. At the onset of the pandemic, Glastein quickly identified and targeted pockets of the real estate market that were dislocated and needed funding. Working with assets and companies, he was able to help bring these situations through the pandemic and return to normal.

KARI L. GLINSKI The built environment has been a fascination of Kari Glinski's since she was young. The balance of science and precision to create and build with the people who experience the environment in mind appealed to her. In 2014, Glinski joined Federal Realty Investment Trust and within two years, she became director of asset management, where she oversaw 2.8 million square feet of retail assets in the Washington D.C. metropolitan area. Four years later, Glinski was promoted to her current position of VP of asset management, where she manages the firm's entire Philadelphia/New Jersey portfolio. With 14 years of experience in strategic investments, asset management and acquisitions, Glinski continues to succeed as an innovative thinker and problem solver. During the past five years, Glinski has led more than $100 million in strategic investment, focused on the leasing, development and enhancement of existing shopping centers to deliver design and function relevant for high-volume, productive spaces built for post-pandemic success. Her approach to each property includes joining local neighborhoods and civic associations to learn about the community's wants and needs. Glinski manages a team of dedicated property management staff that oversees the day-to-day operations of the portfolio, and she is responsible for the strategic planning and performance of 20 assets representing 4.5 million square feet of real estate. Glinski was instrumental in supporting more than 75 tenants during the pandemic; helping them creatively reposition themselves with outdoor dining, heated common areas, tenant-designated seating and curbside pick-up across four million square feet of community, grocery-anchored and specialty retail shopping centers. Glinski is a member of CREW and served as director of programs on CREW Maryland Suburban's board.

CARLY A. GLOVA When Carly Glova decided to establish a recruiting firm serving the commercial real estate industry, she knew there would be obstacles. Glova had not previously worked in a recruiting position or owned a business, and she faced the adversity of creating a niche in the historically male-dominated CRE industry. Seeing the benefits of her idea, however, Glova pressed on and in 2015, after an almost 10-year career in CRE finance, she founded executive search and recruiting firm Building Careers LLC, which aims to serve as a responsive, industry-focused and personalized hiring solution. Since its inception, Building Careers has experienced a nearly 600% increase in revenue and has doubled its headcount. As president of the company, Glova oversees business development, client and candidate management, manages recruiting and sourcing resources, and executes general business operations. Glova has made a mark on the Southern California market and has become a go-to source for hiring in the space, which has become an even more important function since the Great Resignation left the candidate pool extremely small. Glova speaks on panels and in forums regarding the hiring landscape and she has consulted on the disconnect between employer and employee motivations and how the gap can be closed. She first became interested in CRE during college, where she majored in finance and wrote her honors college thesis on CRE analysis and trends. She began her career on the East Coast with Duff & Phelps in its real estate valuation and consulting practice before moving into the private equity side of the real estate business with Lubert-Adler Real Estate Funds. Attracted by the robust commercial real estate industry in Southern California, she moved to San Diego where she worked for BioMed Realty Trust before founding Building Careers.

THOMAS "TOM" GRIGGS With 18 years in the real estate business, Thomas Griggs has focused almost exclusively on the logistics sector and has worked to develop a deep understanding of how supply chains intersect with the built environment. During his career, Griggs has acquired or developed traditional warehouses, as well as a broad range of transportation-related assets, including airport, seaport, intermodal, trucking and cold storage assets with additional experience in operational transportation infrastructure and midstream energy. As managing director and head of industrial and logistics for the East region at Hines, Griggs works with a growing team of 11 colleagues out of Hines' New York, Washington D.C., Boston, and Philadelphia offices to source and execute development, redevelopment and acquisition opportunities throughout the Mid-Atlantic and Northeast. He works closely with Hines' senior leadership on strategic initiatives including market selection fundraising and ESG as the firm continues to scale its industrial/logistics platform at a regional and global level. Through extensive travel for work, Griggs holds a global perspective on the interconnectivity of physical and cultural factors that drive global supply chains and impact designs, amenities and thought-processes that help Hines differentiate its industrial and logistics portfolio. Prior to Griggs joining the firm in 2019, Hines had a strong industrial/logistics track record, however, it had not built or acquired an industrial project in the East Region. Within the past two years, Griggs has worked with a team to secure 1.6 million square feet of industrial space under construction and an additional 3.2 million square feet of space that is expected to break ground in 2022, with additional projects in the longer-term pipeline.

ROSS M. HEDLUND Eight years of military service, including two tours in Iraq, taught Ross Hedlund skills that have helped him become one of the most prolific brokers and developers in Minnesota. During Hedlund's 12 years as SVP at Frauenshuh Inc., he completed development, sales and leasing projects totaling five million square feet with an estimated value of $700 million. In addition, he co-runs the corporate services department for Frauenshuh, where he oversees profit and loss for the division and takes responsibility for coaching and mentoring other members of the team. Hedlund recently served as a key team member for the renovation of the Salvation Army Twin Cities Adult Rehabilitation Center, a 200,000 square-foot, $34 million renovation project incorporating residential, warehouse, retail, office and chapel uses. He was also integral in the development and entitlements of five new buildings, totaling 240,000 square feet, for Twin Cities Orthopedics during a span of four years, including obtaining nearly $1 million of funding for environmental remediation from multiple governmental entities. Prior to entering the industry, Hedlund was a forward observer in the Army National Guard and was promoted to Sergeant by the time he was 20. He went on to the University of Minnesota where he earned his degree at the Carlson School of Management in 2009 before returning for a second tour to southern Iraq. During his time overseas, he completed an introductory CCIM course and began reaching out to practitioners that he found on the internet and via LinkedIn to learn more about how he could ensure a successful career when he returned. Following his second tour, Hedlund joined Frauenshuh and quickly began distinguishing himself within the industry.

ERIK HILL As an appraiser, Erik Hill was part of a two-person team to establish JLL's national healthcare and life science appraisal practice, for which he has valued some of the country's largest healthcare and life science projects. As managing director and national practice lead for healthcare and life science at JLL Valuation Advisory, Hill is responsible for overseeing the valuation and analysis of healthcare and life science assets, including hospitals, medical office buildings, surgery centers, behavioral facilities, substance use treatment facilities, cancer centers, imaging centers, GMP/cGMP facilities and labs. He has led JLL's national healthcare and life science practice group since January 2021. His team also provides fair market rent analysis for Stark compliance and purchase price allocations for FASB ASC 805 and ASC 820 compliance. A high achiever, Hill was one of the youngest candidates to earn his CCIM designation, and he also earned the Appraisal Institute's MAI designation prior to obtaining his certified general real estate appraiser license. Early in his career, Hill was instrumental in helping Baylor University acquire the land it needed to build McLane Stadium along the Brazos River in Waco, TX, a project that earned him the accolade of Realtor of the Year by the Waco Board of Realtors.

MICHAEL HUNTER Michael Hunter studied biotechnology at Rutgers University before realizing that a career in science was not for him. He pivoted his focus to real estate and started work as an analyst right out of college. He worked his way up, operating in an acquisitions capacity at Griffin Capital Corp. and Blackpoint Partners and then landed a job as a senior real estate investment officer at New York State Common Retirement Fund, where he helped oversee a real estate portfolio of more than $13 billion. In 2017, Hunter joined Nuveen, where he now operates as the global head of real estate alternatives and strategic transactions and co-head of global housing. Hunter built an alternatives platform at the firm that focuses on investments in non-traditional, demographic-driven real estate, which includes life science, medical office, self-storage, data centers, student housing, co-living, manufactured and senior housing, single-family rentals, hotels and healthcare. He then created and led a team that scaled the business into its own pillar of Nuveen Real Estate. During the pandemic, between 2020 and 2021, Hunter tripled the size of the investment team and executed more than $5 billion in acquisitions. In 2021 alone, he oversaw more than $1.1 billion in medical office acquisitions, leading Nuveen to be the nation's largest buyer in the space. In addition to his core responsibilities, Hunter is a member of Nuveen Real Estate's global executive leadership team and a voting member of the Americas Investment committee.

NATI KIFERBAUM Last year marked Nati Kiferbaum's 10th anniversary at Inland Private Capital Corp., where he was the youngest person to become an SVP. As SVP and head of investment product strategy at the firm, Kiferbaum plays an integral role in IPC's acquisition, product development and asset management strategy. He and his team, along with the leadership of IPC's affiliated broker-dealer, Inland Securities Corp., are directly responsible for all investment product and fund launches. He has played an important role in helping execute IPC's investment and acquisition strategy toward nontraditional alternative assets that are recession-resilient, demographic-driven and have historically performed well during late economic cycles and downturns. Kiferbaum's unwavering determination, market expertise and ability to stay ahead have proven essential throughout his career with IPC and have proved to be even more influential during the pandemic. During this time, he has been instrumental in the implementation of a fund strategy that focuses on the conversion of vacant big-box retail properties to self-storage facilities, which helps backfill vacancies, while meeting increased demand for self-storage facilities throughout the country and underserved communities. In 2021, Kiferbaum provided extensive thought-leadership and support during the Institute for Portfolio Alternatives' advocacy efforts to save the 1031 "like-kind" exchange program from the current administration's tax proposals. An immigrant from Israel, Kiferbaum followed in the footsteps of his father, who worked in construction and real estate.

MATT S. KIRSCH Matt Kirsch is known for his ability to provide sophisticated counsel on a wide variety of ground-up real estate development projects, including the negotiation of construction financing, joint-venture arrangements and development agreements, and creation of governance regimes on multi-parcel development sites. Kirsch is a senior associate at Arnold & Porter, where he acts as lead counsel on transactions and works with partners, counsel, junior associates and paralegals to close deals. He concentrates his practice on the acquisition, financing, ground leasing, sale and development of real property primarily with real estate owners and developers. His 10 years of industry experience have helped him develop a steady demeanor through the ebbs and flows of a deal, and he utilizes a holistic view that includes both the big picture and fine details. Among his recent significant achievements are representing developers on the acquisition of a development site and construction financing for a 20-story, 423-unit apartment tower development project in Arlington, VA; the ground lease of a development site in Naples, FL for the construction of a five-star luxury hotel; and the redevelopment of a 13-acre industrial site located in northern Virginia. Kirsch became interested in the industry while taking several real estate elective courses in law school at George Washington University and was soon hooked by the collaborative nature of the industry. Kirsch is a member of DC Real Estate Group, an exclusive organization for young professionals in the real estate industry that facilitates mentoring and networking opportunities. He also acts as a mentee coordinator with ULI's mentorship program.

KEVIN L. KUSH At just 32 years old, Kevin Kush became president of PMAT Cos., a $1.2 billion real estate investment platform focused on value-add shopping center investments. Kush is responsible for all strategic planning for the company, including acquisitions, leasing, dispositions, asset management, construction management, capital markets and investor relations. As a lifelong entrepreneur, Kush has always had an interest in real estate. During college, he supplemented his income by acquiring and renting small single-family condos. Kush's leadership and entrepreneurial spirit have been a driving force behind PMAT's successful investment strategy of acquiring value-add shopping centers and creating mutually beneficial long-term value through redevelopment and re-tenanting of the assets. He has been instrumental in evolving PMAT's concept of doing one-off deals into a multifaceted real estate investment platform and has embraced new concepts including auction acquisitions at discounted pricing, alternative uses within retail and break-apart disposition strategy. He is described as passionate, principled and persistent; participating in all components of the business as a player-coach who leads by example in execution, while keeping the team aligned on the right big picture perspectives. He remains engaged with his alma mater, Tulane University, as a guest lecturer, as well as a mentor to AB Freeman School of Business students. He founded the Developers and Investors Roundtable, a networking group of more than 25 peer middle-market shopping center owners across the country who share mutual challenges and develop strategies to position businesses and assets for success.

NICOLE KUSHNER MEYER In her role as president of Kushner, Nicole Kushner Meyer has spearheaded 12.9 million square feet of ground-up development and the acquisition of more than 8,000 multifamily units across 12 states. Kushner Meyer studied architecture and urban design and worked in the fashion industry for 10 years, focused on the design and development of retail experiences globally, before joining her family's real estate business. She brought her passion for creating meaningful customer experiences to the real estate world where she realized she could make a significant impact by building dynamic communities. Her career has since been focused on relationship building, geographic expansion and female empowerment. As president of Kushner, Kushner Meyer oversees the acquisitions and development of the firm's commercial, retail and residential portfolio. In recent years, she has led the rapid growth of Kushner. At the onset of the pandemic, Kushner Meyer implemented corporate-level changes to keep all of the firm's more than 800-person team employed. She oversaw the transitions to remote work and back in-office work, and she partnered with FEMA and local hospitals to house medical workers in Kushner-owned hotel rooms. She also led outreach to every commercial tenant in the portfolio to help them weather the storm, including launching Westminster Cares, a program that gives retail tenants purchasing subsidies, marketing assistance and rent deferral agreements. Throughout this time, Kushner Meyer continued to grow the company and sought new opportunities. In Pier Village, an oceanfront destination on the Jersey Shore, Kushner Meyer is currently building a community with apartments, hotels, retail space and year-round entertainment and events, including an ice-skating rink, farmer's markets, movie nights, outdoor concerts and family nights.

TYLER LAVIN Since joining citizenM, an integrated hospitality developer, owner and operator, in 2016, Tyler Lavin has led the brand's acquisitions and expansion into key US cities with nine large-scale developments representing thousands of rooms and more than $1 billion in capitalization. As citizenM Hotels' North American managing director for development and investment, Lavin is responsible for leading the rapidly growing global brand's expansion across the US. On a day-to-day level, this involves overseeing the development of the company's entire US pipeline. Due to Lavin's leadership, citizenM is currently working toward the completion of eight properties in Boston, Washington D.C., Miami and Austin by the end of 2024. Lavin's role also encompasses developing the brand's overall North American strategy; making decisions on pursuing asset-heavy developments or strategic partnerships, collaborating closely with citizenM's global leadership to determine which US markets to pursue new development, and exploring new ideas such as third-party partnerships to help activate spaces in citizenM's hotels. Hospitality is a family business for Lavin. His father built a career in the industry, though Lavin's journey really began in 2006 when his parents bought a small inn in Vermont and he started working the front desk. He received his master's degree in hospitality management from Cornell University before working as an associate at PwC and as a senior associate of acquisitions and development at Denihan Hospitality Group. Lavin is an active member of professional development groups, including ULI and the Cornell Hotel Society, and he also frequently lectures to students at Cornell.

TOMMY LEE In 2017, Tommy Lee was named one of the youngest principals in Trammell Crow Co.'s history and he assumed the position as head of the firm's capital markets group. His success in this role not only caught the attention of TCC leaders but also leadership at CBRE, TCC's parent company. It earned him a promotion to a dual role for both companies in 2022: chief investment officer for TCC, where he is responsible for the firm's investment strategy, and deputy chief investment officer for CBRE's real estate investment business segment, where he helps oversee investments within both TCC and CBRE investment management, CBRE's real assets investment management firm. Lee also serves on TCC's executive and investment committees. His rise within the company highlights his ability to successfully connect with some of the world's largest capital partners and keep multiple deals going at one time. Since Lee stepped into a capital markets role at TCC, the company has capitalized more than $14 billion worth of total asset development through joint-ventures. He has been a key factor in bringing multiple projects to life and his experience spans all asset classes including multifamily, industrial and logistics, office, senior housing, active adult, medical office and life sciences. In his role as head of capital markets, Lee and his team secured capital for 45 projects totaling $5 billion in total project costs in 2021. In 2021, he also secured capital for TCC's global expansion, focusing on European logistics.

JEFF LEFKO At 29 years old, Jeff Lefko has achieved more than $1 billion in retail property sales since 2017, including a record-high number of deals in both 2020 and 2021 despite pandemic-related challenges. As EVP of Hanley Investment Group Real Estate Advisors, Lefko led his team to close 87 transactions valued at more than $360 million in 2020, and 153 deals valued at $647 million in 2021. Early in his career, Lefko discovered that many California buyers were seeking higher cap-rates compared to the low returns available in the state. Having grown up in the Midwest, Lefko understood that property located outside of California has essentially the same risk profile but significantly higher returns. As a result, Lefko began specializing in moving California buyers outside of the state to provide his clients with well-located, passive real estate retail investments throughout the country. Within his role, Lefko specializes in advising clients in the acquisition and disposition of retail properties nationwide and has been recognized as a top retail EVP in the company's history. He has also helped clients create break-up-sale strategies. Born and raised in Kansas City, MO, Lefko was inspired to join the real estate industry by his mother, a successful retail broker for more than 35 years. Every Saturday morning, he accompanied her to look at shopping centers and new retail developments and quickly learned how to assess a retail property's viability, strengths and weaknesses. Lefko also learned from his mother that if you focus on developing genuine relationships and making impactful impressions on people, success will follow.

JOI MAR Joi Mar is invested in building diversity within the commercial real estate industry. As managing director at Green Street, Mar noticed a lack of female applicants at the firm, so she spearheaded the Women in Finance event, an opportunity for female students to network, learn about real estate finance career opportunities and practice interview skills. She is also a founding member of Green Street's diversity, equity & inclusion council. In 2008, Mar began her career in the real estate investment banking team at Lehman Brothers during the Global Financial Crisis. For five years, she worked long weeks at Barclays Capital, the investment bank that acquired the majority of Lehman Brothers' assets, while working in the real estate, financial sponsors and leveraged finance investment banking teams. Through her experience in advising real estate and private equity companies on how to best leverage the capital markets, mergers and acquisitions, and other strategic alternatives, Mar decided to use her knowledge base to build a new research product within the commercial real estate research company. Mar joined Green Street in 2014 to build and launch a commercial real estate research, data and analytics subscription-based product geared toward US direct investors. Within her role at Green Street, Mar leads the day-to-day management of the US market analytics team and is responsible for the commercial real estate finance training program, which she developed for all research hires. During the uncertainty of the pandemic, Mar played a critical role in adapting her team's workflow and training resources to better support employees in a work-from-home environment. As the pandemic wore on, Mar worked with the DEI council to provide additional support to employees, including wellness resources, conversation, increased education and a mentorship program.

RYAN MCGRATH As president and CEO of Asset Living, Ryan McGrath oversees all operational aspects of the firm and is responsible for the company's growth initiatives, acquisition strategy and overall talent development. McGrath started his career in investment banking but changed course in 2007 when he joined Asset Living (previously Asset Plus), a decision he says was one of the biggest risks he's taken in his career. Before assuming his current role, McGrath wore various hats at the firm, from finance and sales to operations and ultimately senior leadership. Since the company's rebranding in 2019 under McGrath's leadership, Asset Living has continued to grow rapidly from 53,000 units under management to 160,000 today, representing a 300% increase. In 2020, amid the pandemic, McGrath oversaw growth of the company's portfolio by 60% and the acquisition of three companies – Shelton Residential, Alpha Barnes and Poetic — which added 1,800 jobs. McGrath is responsible for more than $25 billion of real estate assets and leads 5,000 employees across the US. McGrath prioritizes quality of life at the firm and values overall company culture. Last year, he rolled out a new benefits program that included paid parental leave and companywide retirement perks for employees. He is described as a great listener who values the opinions, ideas and perspectives of all employees. As a first-generation college graduate, McGrath is committed to paying it forward and spends his free time mentoring rising leaders and giving lectures to students at his old high school or at his alma mater, Vanderbilt University.

ALFONSO MEDINA During Alfonso Medina's 16 years of industry experience, he has cultivated a unique and impactful career within commercial real estate, built on extensive national and international experiences and groundbreaking projects. Having a father who was an architect, Medina grew up going to construction sites, where he was exposed to various individuals and projects in the real estate industry. In 2019, Medina co-founded Madelon Group, a startup focused on the future of housing. As CEO, Medina is actively involved in scouting new projects, potential partners and ensuring all in-progress initiatives move forward seamlessly. Madelon Group's mission and one of Medina's core objectives is to address America's housing crisis. As part of this mission, in January 2022, Medina and the Madelon team officially launched REDtech, a real estate development platform aimed at tackling the US housing crisis through standardization and automation of the development process. In addition to leading the firm, Medina is chairman of Ikigai Holdings, a real estate holding company that encompasses development, construction and architecture companies in Mexico City and Tijuana. In 2009, he founded T38 Studio, an architecture, design and research office based in New York City and Tijuana. Prior to that, Medina established Taller 38, a firm focused on real estate development and construction. Since its founding in 2005, the firm has built more than 450 different housing units, from Arboleda, a 90-unit condo project that was selected by the International Property Awards as the best residential development in both Mexico and Latin America, to Casa Uno, the first purpose-built co-living building in Latin America. Medina has been a visiting professor in architecture at the Ecole Speciale d'Architecture in Paris and he was an assistant professor and guest critic at Southern California Institute of Architecture in Los Angeles.

JOSEPH R. MORANVILLE Joseph Moranville attended St. Mary's College, where he enjoyed a seminar program that prioritizes active debate and philosophy, and values opposing points of view. Moranville graduated with a degree in accounting, however, the Socratic practice of his seminar courses ultimately led to his success in commercial real estate and influenced his leadership style. He initially began a career in public accounting and moved into real estate by assuming a role as a senior accountant at JLL before progressing through various roles until he eventually landed in sales. Today, Moranville is executive managing director, enterprise sales – global occupier services at Cushman & Wakefield. Since joining the firm in 2019 to focus on its largest corporate accounts, Moranville has brought together teams from diverse geographies and skill sets to create winning solutions for clients. He leads sales and business development for the firm's occupier services business line, where he supports many clients that seek to improve performance at a global scale across all primary real estate functions. Moranville oversees the business development process, from prospecting new clients to pitching the business to the negotiation of pricing and contracting. He leads diverse pursuit teams including proposal management, pricing, graphics, solution architects, subject matter experts across a variety of services, legal counsel, risk management and the executive management team. In the past year, Moranville has led eight successful pursuits in banking, insurance, technology and nonprofit sectors for a wide range of services and long-term contracts, which represent more than $60 million in revenue generation.

JASON MORGAN Real estate is in Jason Morgan's blood. His father founded Morgan Properties in 1985, and Morgan was always part of the family business while growing up. Upon graduating from college, Morgan worked at Goldman Sachs in the real estate investment banking group and at Och-Ziff Capital Management where he learned the art of structuring highly-complicated transactions. In 2017, he joined the family business and he now serves as president of Morgan Properties Special Situations and principal of Morgan Properties. Morgan is responsible for evaluating all of the company's acquisition and debt opportunities and investing in equity recapitalizations, fixed income securities and other alternative multifamily investment opportunities. He is also intimately involved in every step of closing deals, from identifying and leveraging Morgan Properties' capital relationships to underwriting and structuring the opportunities to executing on the business plan post-closing. When Morgan joined Morgan Properties, the firm was the 25th largest apartment owner in the country. He has been instrumental in elevating the company to the second-largest, with more than 95,000 units and more than $16 billion in assets. During the past four years under his leadership, Morgan Properties has acquired more than $7 billion in acquisition volume, encompassing more than 60,000 units. In addition to leading Morgan Properties through acquisitions and debt investment opportunities, Morgan is an active thought-leader in the industry by authoring articles, speaking on panels and serving on real estate committees and associations.

DARREN PIERCE Before being recently promoted to president of ZRS Management, Darren Pierce served as VP for six years, during which he focused on growing the firm by leveraging his previous experience with real estate investment firms. As president of the independent third-party multifamily property management firm, Pierce is involved in all aspects of daily operations as well increasing employee and client engagement through improved communication and open dialogue. Pierce is also focused on the continued growth of the firm and increasing the firm's visibility within the industry. Since joining ZRS Management six years ago, Pierce has been a driving force in the company's growth; doubling its number of units under management to 60,000 across 190 properties in 10 states. While the firm made its initial impact on the East Coast, Pierce has also led the firm's charge into new markets, such as Arizona and Tennessee, while making sure not to overextend the company by expanding with clients rather than taking on new business for the sake of new business. Under Pierce's guidance, the company is focused on finding ways to run properties efficiently and build stability in its communities for the long-term. Pierce also built stability within the company during the challenges of the COVID-19 pandemic. One of his biggest missions was working with the executive team to establish a plan that would keep the company from having to lay off any employees; a goal which he achieved.

JOHN REDFIELD Since joining SRS Real Estate Partners' National Net Lease Group in 2016, John Redfield has developed a unique niche in credit tenant leased financed zero cash flow transactions. This market has become increasingly popular with both domestic and foreign investors and Redfield has become a zero cash flow market leader. Redfield got his start in the real estate industry when a friend encouraged him to try real estate finance in college. After graduation, he joined the ownership side of the business, working for a family office during the financial crisis. He also worked at Archon Group, formerly a real estate division of Goldman Sachs, toward the end of the financial crisis providing an opportunity for him to fine-tune his specialty in complex deals and underwriting. In 2014, he decided to transition to brokerage. Today, as SVP of SRS Real Estate Partners' National Net Lease Group, Redfield specializes in larger, more complex transactions, including multitenant shopping centers, leasehold assets and a variety of unique net lease products in retail, office and industrial. His experience in acquisitions, dispositions and brokerage advisory has placed him with direct involvement in more than $1 billion in commercial real estate transactions during his career. In 2021, Redfield achieved a transaction volume of $375 million, a substantial increase following his 2020 volume of $223 million. Notable transactions for Redfield include the sale of Unilever's 321,200-square-foot North American headquarters for $142 million, and a CVS zero cash flow portfolio break-up of 13 locations totaling $90 million.

SHANNON N. RICHARDS As executive director at JPMorgan Chase in the firm's real estate banking business, Shannon Richards is responsible for managing relationships with clients based in Los Angeles and Phoenix. Her primary duties include origination of on-balance sheet acquisition, construction and term loans, as well as other financial solutions and services for top real estate developers and institutional investors. Richards joined JPMorgan Chase in 2017 after working within the commercial real estate industry at both CBRE and Colliers International. In 2019, Richards stepped into the role of client executive where she was able to jump into the deep end and establish credibility beyond her years of experience. By maximizing her people skills and quickly mobilizing the team, she earned client confidence and as a result grew originations to more than $1 billion from 2019 to present. Richards is one of the highest-producing client executives nationwide and has been instrumental in developing a novel rent-to-own financing structure that facilitates homeownership for low-income families. While focusing on originating large loans against commercial property, Richards arranged her largest deal ever, a $255 million mortgage tied to an office and industrial portfolio in Austin, TX, which she completed within two weeks. Richards initially gravitated to commercial real estate while an undergraduate student at Villanova University through active participation in the Real Estate Society. She was also an assistant to the director of the DiLella Center for Real Estate at Villanova.

ERIC ROSENSTOCK Eric Rosenstock, managing director of Greystone, is one of the firm's top three producers. He leads a team of loan producers, analysts and production managers responsible for more than $1 billion in total loan production annually. With seven years of industry experience, Rosenstock executes multifamily and healthcare financings across many different product lines, including Fannie Mae, Freddie Mac, Bridge and HUD. He joined Greystone in 2015 as a member of the HUD multifamily finance underwriting department and was quickly promoted into Greystone's loan production department. Working his way up to become one of Greystone's top three loan producers, he became fully-versed in all HUD-specific and multifamily finance products. Among Rosenstock's recent accomplishments are the refinancing $162 million in HUD-insured loans for a seven-property portfolio across five different states; securing $102.7 million in total financing for the $117 million purchase of a 752-unit property in Des Plaines, IL; and securing an $87 million Fannie Mae DUS Green Mortgage loan to refinance the 486-unit property in Lanham, MD. Rather than measure his accomplishments in terms of production numbers, Rosenstock instead focuses on client wins. He considers his greatest accomplishment to help a client navigate a dire situation. Outside of work, Rosenstock is an active managing director for the Eliezer and Maya Rosenstock Charity Fund, a fund he founded to work with those who need socioeconomic support.

EJ RUMPKE After pursuing a career in corporate accounting with KPMG, EJ Rumpke decided to make a move and join upstart development firm Solstice Partners, where he gained experience in ground-up development and urban infill projects. He then joined Greenberg Gibbons Commercial before starting his own firm, Thomas Park Investments, in late 2019. At the onset of the COVID-19 pandemic, rather than retreat to a more stable job, Rumpke developed a strategy of investing exclusively in healthcare real estate in the Richmond to Boston corridor; a strategy that paid off due to the strength and stable occupancy of the medical office building sector. As CEO of Thomas Park Investments, Rumpke is responsible for identifying medical office acquisitions, leading the firm's investment committee, establishing capital partnerships, servicing existing relationships, and growing the firm's property management and asset management divisions. In 2020, Rumpke won two acquisitions, and in 2021, he established a goal to do $50 million in acquisitions, which he ended up nearly doubling. His ability to find deals and secure off-market opportunities at a highly competitive time caught the eye of private-equity firm Artemis Real Estate Partners. At the end of 2021, Thomas Park Investments entered into a programmatic joint-venture with Artemis to acquire a $500 million portfolio of healthcare real estate during the next three years. Thomas Park Investments is on pace to complete $150 million of medical office building acquisitions in 2022. In addition to his role with the firm, Rumpke remains a principal with MRE Capital, where he manages a family-based private investment company that focuses on income-producing, value-add and development opportunities in the mid-Atlantic region.

PHIL RYAN Phil Ryan worked his way up from a JLL research intern to a director role in nine years. During that time he helped increase the frequency of national reporting, developed and expanded demographic and macro-economic research platforms both regionally and nationally, and oversaw the integration of the national office leasing research platform with a variety of business intelligence, advisory and strategic pursuits. Ryan now serves as director of US office research at JLL, where he is responsible for the firm's core messaging surrounding the national office market, as well as spotting, highlighting and articulating emerging trends to a variety of audiences. He works with tenants, developers, investors and other market participants across more than 50 markets nationally. Ryan is also tasked with serving as the point-person for JLL's global research platform in the Americas, providing an additional lens and exposure to an even broader universe of commercial real estate. Along with extensive domestic and global office market knowledge, one of Ryan's primary goals in overseeing a national research platform is to underscore the importance of not simply providing data but contextualizing it in ways that provide differentiating insights. The pandemic forced Ryan to rethink how to leverage research to benefit the company's broader brokerage platform. Within the office world, he has a particular interest in urban regeneration, agglomeration economies, strategic multimarket site selection and transit-oriented mixed-use developments. Ryan originally wanted to be an architect and an urban planner before finding his way into the commercial real estate field.

K. CYRUS SANANDAJI The path to real estate development and acquisitions was not traditional for K. Cyrus Sanandaji. He grew up in Dubai, where he enjoyed a close-up view of its transformation from a small regional port to a dynamic global metropolis, which inspired his passion for urban planning and the built environment. Sanandaji studied international relations and worked for the US government in his first post-graduate role, sourcing, negotiating and executing more than $400 million in real estate transactions for the development of mission-critical facilities. This experience, paired with what he learned by spending his youth traveling among the US, Europe and the Middle East, gave Sanandaji the global perspective and understanding that he needed to establish Presidio Bay Ventures, a commercial real estate investment and development firm focused on design, construction and long-term operation of a diverse set of product types, in 2012. As managing director of the firm, Sanandaji is involved in all aspects of operations and specifically oversees strategic planning, business development, fundraising, capital markets and team building. Headquartered in San Francisco, Presidio Bay Ventures specializes in new construction and major renovation of complex, mid- to large-scale office buildings, mixed-use urban infill multifamily communities, industrial distribution centers and other special-use facilities. The firm's development pipeline currently totals more than 3.2 million square feet, valuing more than $2.3 billion. In response to Sanandaji's views on the importance of diversifying the industry, the company created the Presidio Bay Real Estate Scholarship Program in 2021 to give young people of color in the Bay Area an opportunity to gain a foothold in commercial real estate.

NAVI SANDHU In the seven year since receiving her MBA and making a career switch from traditional finance to real estate development, Navi Sandhu has quickly risen in the leadership ranks at multifamily developer Fifield Cos. From her first industry job as an entry-level analyst at JLL to her current role of SVP of finance and development at Fifield Cos., Sandhu has built a reputation for hard work, dedication and perseverance, which she attributes to her experience as a first-generation immigrant and a woman of South Asian descent. Recently, Sandhu served as the driving force behind the firm's entry to the South Florida market, with the groundbreaking of Avida Aventura, a 266-unit luxury apartment building in North Miami, and the acquisition of a site in Miami's Wynwood neighborhood where the company plans to develop a 210-unit mixed-use property. Sandhu is additionally involved in navigating the firm through new territory in terms of securing financing. She played a key role in raising the firm's first institutional general partner fund and took the lead in building a relationship with CrowdStreet, a commercial real estate investment platform that uses crowdfunding to connect investors with institutional-quality real estate opportunities. Sandhu was one of 10 people selected for NMHC's emerging leaders committee and she is co-chair of the ULI Chicago chapter programming committee, for which she organizes 12 to 15 programs a year for real estate professionals. She also serves on ULI's diversity, equity and inclusivity committee. Sandhu is a member of the group Seedling, a women's grassroots networking group in Chicago that is focused on providing educational opportunities for women in all aspects and sectors of real estate.

BRANDON SINGER Brandon Singer established MONA in 2020 with the goal to transform and revitalize commercial real estate leasing in New York City. Short for "Making of a New Age," MONA aims to eliminate flaws in the traditional retail real estate brokerage firm model, while providing superior levels of service for landlords and tenants using its proprietary data sets and creative marketing techniques. With 14 years of industry experience and ties to the retail, restaurant, fitness, logistics, venture capital, financial and tech sectors, Singer serves as CEO of the firm, where he advises and assists companies in revamping their brick-and-mortar strategies in a disrupted and reshaped retail landscape. During his career as a commercial real estate broker, Singer has negotiated high-profile retail, hospitality and food and beverage leases in New York City and in gateway cities across the US. He has a particular aptitude for identifying up-and-coming areas ripe for retail revolution. His transactions for tenants, such as Showfields, 3DEN, FitHouse, H&R Block, Fabric and major landlords including the Related Cos., Blackstone, Thor Equities, the Trump Organization and Ashkenazy Acquisition Corp., have surpassed $3 billion in aggregate value. The company, which has expanded to include six brokers, is currently marketing more than 300,000 square feet of retail space in Manhattan and outer boroughs. Singer began his industry career at RKF (now Newmark) after graduating from college in 2007. He then worked his way up to the role of executive director at Cushman & Wakefield, where he was one of the firm's top 10 global retail brokers in 2019.

JORDAN SLATER While completing undergraduate studies at Stony Brook University, Jordan Slater accepted a position with a boutique commercial real estate broker, specializing in corporate tenant representation. In his last semester, he took a real estate elective course that was sponsored by an organization of industry professionals. That course confirmed his interest in pursuing a career in commercial real estate. Slater worked as a commercial mortgage underwriter at New York Community Bank, and after achieving more than $3 billion in underwritten loans and one semester in his MBA program, Slater joined FTI Consulting Inc., where he would go on to complete his MBA, several securities license exams and grow into the professional he is today. As senior director of real estate solutions at FTI Consulting, Slater provides advisory services specializing in real estate finance and capital market solutions as a registered representative of FTI's broker-dealer subsidiary, FTI Capital Advisors LLC. Throughout his 11-year industry career, Slater has worked on projects including outsourced asset management functions, financial due diligence, property and platform valuations, and investment banking activities. His technical expertise is sought after by developers, asset managers and investors, and he has served in support of expert witness testimony in real estate litigation. Among his accomplishments are developing new waterfall distribution/contribution concepts, drafting relevant joint-venture agreement language, and leading a modeling team as part of a continuing engagement involving more than 230 financial models for a leading global real estate asset manager. Slater has trained and mentored several young professionals at FTI Consulting, providing the guidance and tools necessary to succeed, particularly in navigating the industry as an underrepresented minority.
ANDRE SOROUDI When he was just 29 years old, Andre Soroudi was entrusted with the task of overseeing acquisitions and development projects for multibillion-dollar real estate investment firm CGI+ Real Estate Investment Strategies. CGI+ founder Gidi Cohen tapped Soroudi as EVP of acquisitions and development three years ago, and since then, he has been a driving force behind the company by doubling its assets under management. As director, Soroudi oversees all acquisitions and development activities, including sourcing deals, negotiating and analyzing best use, developing project business plans, due diligence and transaction closings. He has overseen more than $1 billion in asset and land acquisitions and new construction projects since joining the firm. Believing the pandemic would cause many to leave urban locations in search of more space, Soroudi focused his acquisition efforts in suburban areas of Southern California. Those suburban assets have performed well for CGI+ and infused the company with additional funds to use on future acquisitions. In the past 18 months, Soroudi has helped add seven new assets to the CGI+ portfolio, including a six-property multifamily portfolio in Santa Clarita, CA; a 200-unit community in Ventura, CA; five acres of land in the South Bay of Los Angeles, which will be home to a $225 million ground-up multifamily development; a land acquisition in Pomona, CA that will house a 285-unit multifamily community; a retail asset in Hollywood that will be repurposed and has already been leased to a Los Angeles-based grocer; a 256-unit multifamily development in Riverside, CA; and a development site in Hollywood to erect a 20-story apartment tower.

CAROLINE STOLL Caroline Stoll learned about the process of managing real estate projects from conception to completion from her father, who worked on commercial real estate development projects in downtown Seattle. With an appreciation for how big data and analytics shape the built world, Stoll brings two decades of big data and spatial technology experience to her role as VP of sales, location intelligence, at LightBox. Within her role, Stoll manages the overall growth and strategy of the firm's data and platform commercial engagements and she is responsible for leading a team that empowers government, real estate and engineering firms with GIS mapping solutions and comprehensive data and analytics solutions. Stoll is also directly responsible for driving divisional, regional and international sales, as well as overseeing all functions of sales operations. Her division encompasses SmartParcels, a parcel database; SpatialStream map-ready content; and LandVision, a map-based real estate application. These platforms allow customers to access detailed and complex views of land parcel and property tax information, demographics, zoning, school and census boundaries, and other layers of information needed to evaluate and process real estate and other business transactions. While successfully expanding the reach of the company's product offerings, Stoll oversaw platform enhancements and focused on employees' remote-work needs during the pandemic. Under Stoll's leadership, the division's revenue has grown by 10% during the past year and the company's technology platforms now support decision-making with 350,000 users across North America, including 1,100 lenders, 50,000 commercial real estate brokers, 2,000 appraisal firms and millions of end-users.

JAIME STURGIS Real estate entrepreneur and broker Jaime Sturgis is best known for his ability to see the potential in outdated and vacant commercial properties and transform them into bustling areas with creative offices, restaurants, bars, art galleries, apartments and performing arts spaces. Sturgis founded Native Realty in early 2017 and he serves as the company's CEO. He functions as a broker, developer, contractor, sales director, property manager and community advocate and he is the primary producer for the firm. Since its launch, Native Realty has expanded its headquarters four times to keep pace with its aggressive growth and it has expanded its team six-fold. In early 2019, Sturgis and Native Realty completed a milestone transaction that served as a defining moment in the evolution of Fort Lauderdale's Flagler Village neighborhood. Sturgis brokered the sales of Flagler Uptown and The Hive for $13.3 million, in transactions that set records for both price per building square foot and land square foot in the area. The transactions were the culmination of Sturgis' reinvention of both properties as former old warehouses.  Sturgis chose to embrace the challenges of the pandemic, generating the same transaction output in 2020 as previous years. Sturgis was intrigued in the industry at a young age while growing up watching his father manage and lease retail shopping centers. He graduated from college with triple majors in real estate, entrepreneurship and professional sales, and then began working in the emerging neighborhoods of Miami.

MARIA ZUBILLAGA Seven years ago, Maria Zubillaga joined Lument's predecessor company, Hunt Real Estate Capital, and she has become one of the youngest producers at the organization. Zubillaga was promoted to associate director in 2019 and faced the global pandemic during her first full year in the role. She met the challenge with hard work and successfully closed more than $43 million in agency business during 2020. As an associate director in production at Lument, Zubillaga originates conventional, small balance and balance sheet financing for multifamily properties nationwide. Since joining the firm, she has been involved in the origination of more than $1 billion in agency multifamily debt. Zubillaga understands the business inside and out and she is not afraid to take charge when necessary, whether it's sizing her own deals or managing the entire loan process through closing and beyond. With a collaborative spirit, Zubillaga is deeply dedicated to both her colleagues and her clients. She values her team as much as her clients and leads by example when it comes to making people feel supported. Empowering fellow young professionals is a priority for Zubillaga. She continues to find time in her schedule to make herself available to those that seek her advice. Zubillaga is involved in CREW Dallas and the Real Estate Council of Dallas.