BUENA PARK, Calif. — As upbeat children's music played, the children in the crowd danced around. They twirled in a circle and marched in place.
Dressed in his signature orange tracksuit, DJ Lance Rock led the activity before walking down the stairs and high-fiving fans at the Walter Knott Theater at Knott's Berry Farm.
"I'd like to think this is a child's first rock concert," said Lance Robertson, better known as DJ Lance Rock, to Spectrum News in a later interview. "My show is a combination of music and theater."
Fans of the children's program "Yo Gabba Gabba!" will see a familiar face — and music — when visiting Knott's Berry Farm this summer.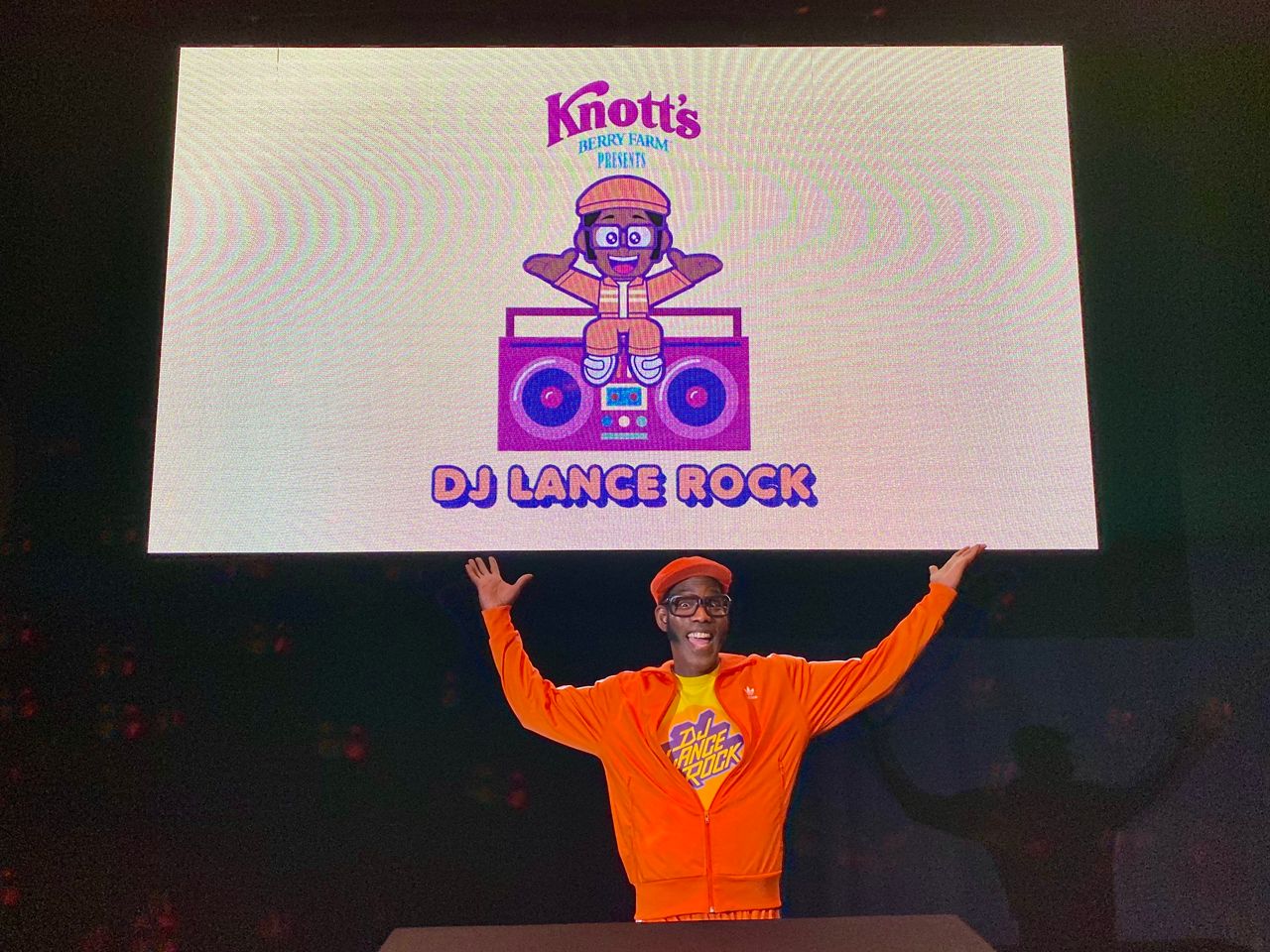 DJ Lance Rock, the long-time star of "Yo Gabba Gabba!," has partnered with Knott's to host two different children's shows at the Walter Knott Theater during summer weekends through Labor Day.
"We're big fans of DJ Lance and have heard great things about him, so it seemed like the right fit to bring him here," said Christopher Do, an associate producer at Knott's. 
DJ Lance's children's shows are part of Knott's Berry Farm's Summer Nights program, which kicked off May 20. The summer-long festivities through Sept. 18 offer visitors a variety of nightly live music, classic summer eats and games.
Robertson was the host of the popular Nickelodeon children's program, "Yo Gabba Gabba," which ran for four seasons from 2007 to 2015. The show featured Robertson as DJ Lance with five costumed toys that come to life to sing, dance and touch on important themes and messages to kids. The television series also featured celebrity guests, including Biz Markie, Jack Black and Sarah Silverman.
The show was canceled in 2015 over creative differences between the show's creators and Nickelodeon. Last year, there were some reports of a reboot on Apple TV+. 
Robertson declined to discuss the subject with Spectrum News. 
Robertson said he began writing his own children's shows with writing partner Oscar Arce during the early stages of the coronavirus pandemic in 2020.
Robertson's team then approached Knott's entertainment producers about working together last year. 
"They were interested," Robertson said. "If we can bring different forms of entertainment to guests, it adds value. It's like people would come and say, 'I didn't know something like this would happen here.'"
Robertson, as DJ Lance, alternates between the two shows — "Let's Play!" and "Everybody Dance" — during his weekend sets. 
The shows, a mix of videos and music activities, run about 20 minutes each and encourage audiences (primarily young children and their parents) to use their imagination and dance around. 
Robertson said "Let's Play!" preaches the importance of imagination. Meanwhile, "Everybody Dance" teaches the importance of staying active and getting everyone up and moving.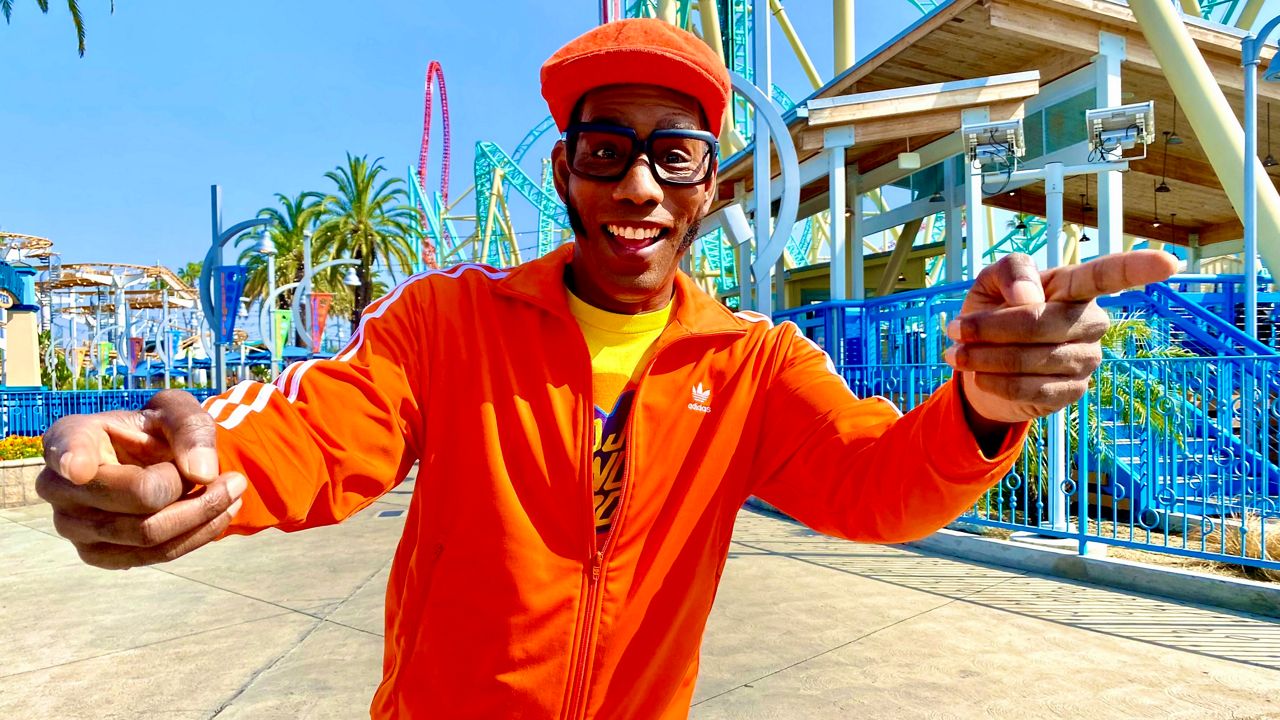 In both shows, Robertson instructs kids to get up to the front of the stage and hosts games such as "DJ Lance Says" (similar to Simon Says) and The Freeze Game. 
"They are all preaching the same message," he said. "It's the same wheelhouse."
"It's a high-energy show," Do said. 
Robertson said his goal was to create a "wholesome show" for children and families. 
"I'm always trying to connect with families because they are the most important thing," he said. "The family that dances together stays together."